With the development of lithium battery industry, new challenges are constantly put forward to the electrode measurement technology, resulting in the requirements for improving measurement accuracy. Take the requirements for the limit manufacturing of the electrode measurement technology as an example.
1. The measurement of areal density in electrode coating process requires that the measurement accuracy reaches 0.2g/m² when the integral time of ray signal is shortened from 4 seconds to 0.1 seconds.
Due to the changes in the tab structure of the cell and the process of cathode and anode overhang, it is required that the  online accurate measurement aimed at geometric profile is increased in the coating edge thinning area. The repeatability precision of profile measurement in 0.1mm partition is increased from ±3σ (≤ ±0.8μm) to ±3σ (≤ ±0.5μm).

The closed-loop control without delay is needed in the coating process, and the net weight of the wet film is required to be measured in the coating process;

The thickness accuracy of electrode in the calendering process is required to be improved from 0.3μm to 0.2μm;

For the high compaction density and substrate extension in calendering process, it is required to increase the function of online weight measurement.
CDM thickness & areal density gauge has been highly praised by customers since its launch, due to its innovative breakthroughs in technology and excellent performance in application. At the same time, based on its ability to measure detailed features, it is known as "online microscope" by the customers.
CDM Thickness & Areal Density Gauge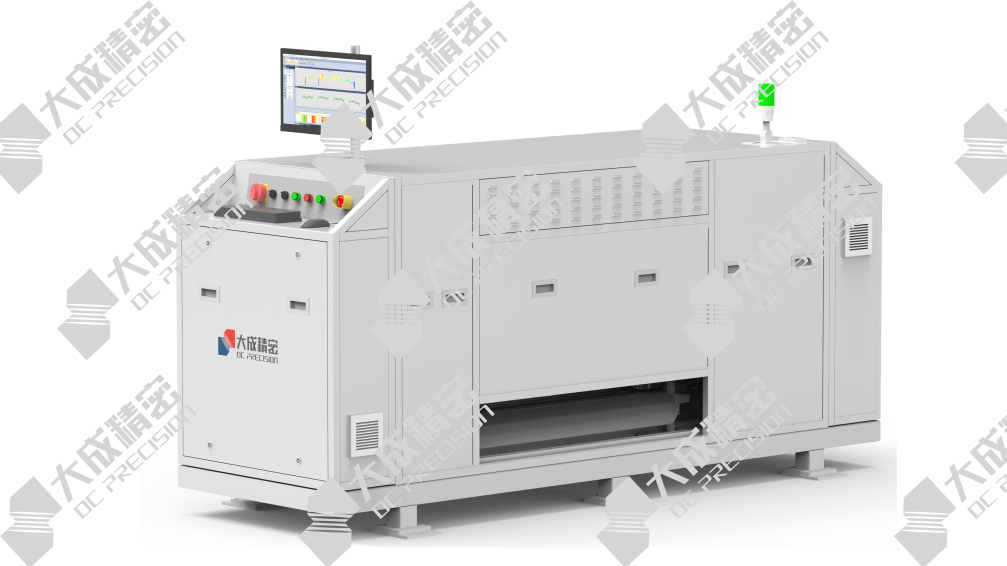 Application
It is mainly used for lithium battery cathode and anode coating process and measure the thickness and areal density.
Measurement of detailed features of electrode
Capture the edge profile of electrode online in real time.
Online "microscope" phase difference measurement (thickness measurement) technique.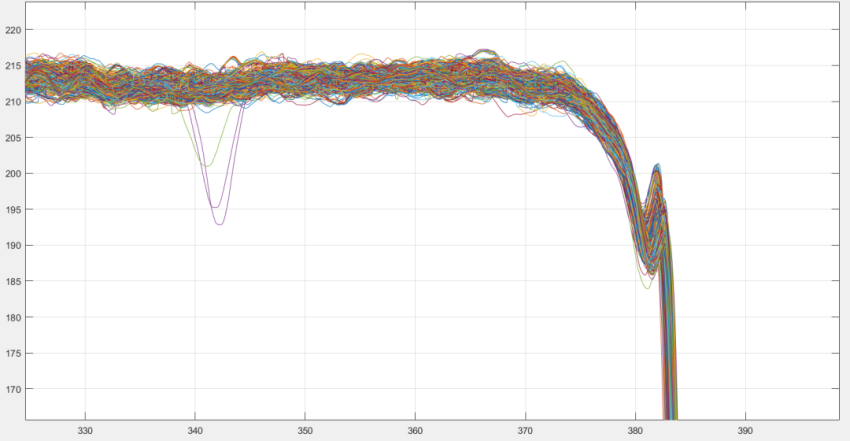 Key technologies
CDM phase difference measurement technology:
It solved the problem of measuring profiles tensile deformation in transverse and longitudinal thinning area, and the high misjudgment rate of thinning area by automatic classification algorithm.

It realized high precision measurement of real geometric shape of edge profile.
While detecting areal density of electrode, the gauge can also detect its small features: such as missing coating, lack of material, scratches, thickness profile of the thinning areas, AT9 thickness, etc. It can achieve 0.01mm microscopic detection.
Since its introduction, CDM thickness & areal density gauge has been ordered by a number of leading lithium manufacturing enterprises, and become the standard configuration of the customer's new production lines.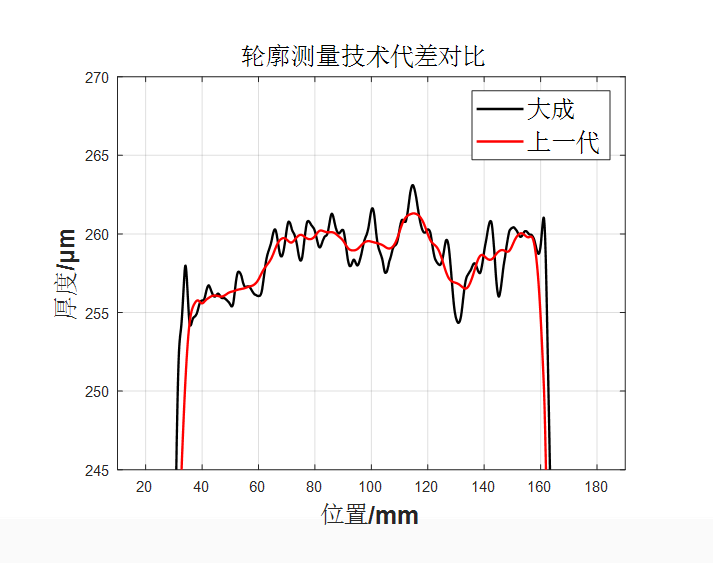 ---
Post time: Sep-27-2023