Product Detail
Product Tags
In a large-size special tape manufacturer in Dongguan City, the infrared thickness gauge is applied on the coater, to measure the gluing thickness accurately and by virtue of the industrial control software developed by DC Precisionindependently, the operators can be intuitively guided to adjust the coating thickness according to figures and charts.
Principles of measurement
Achieve non-destructive contact-free thickness measurement of film materials by making use of absorption, reflection, scattering and such effects when infrared light penetrates the substance.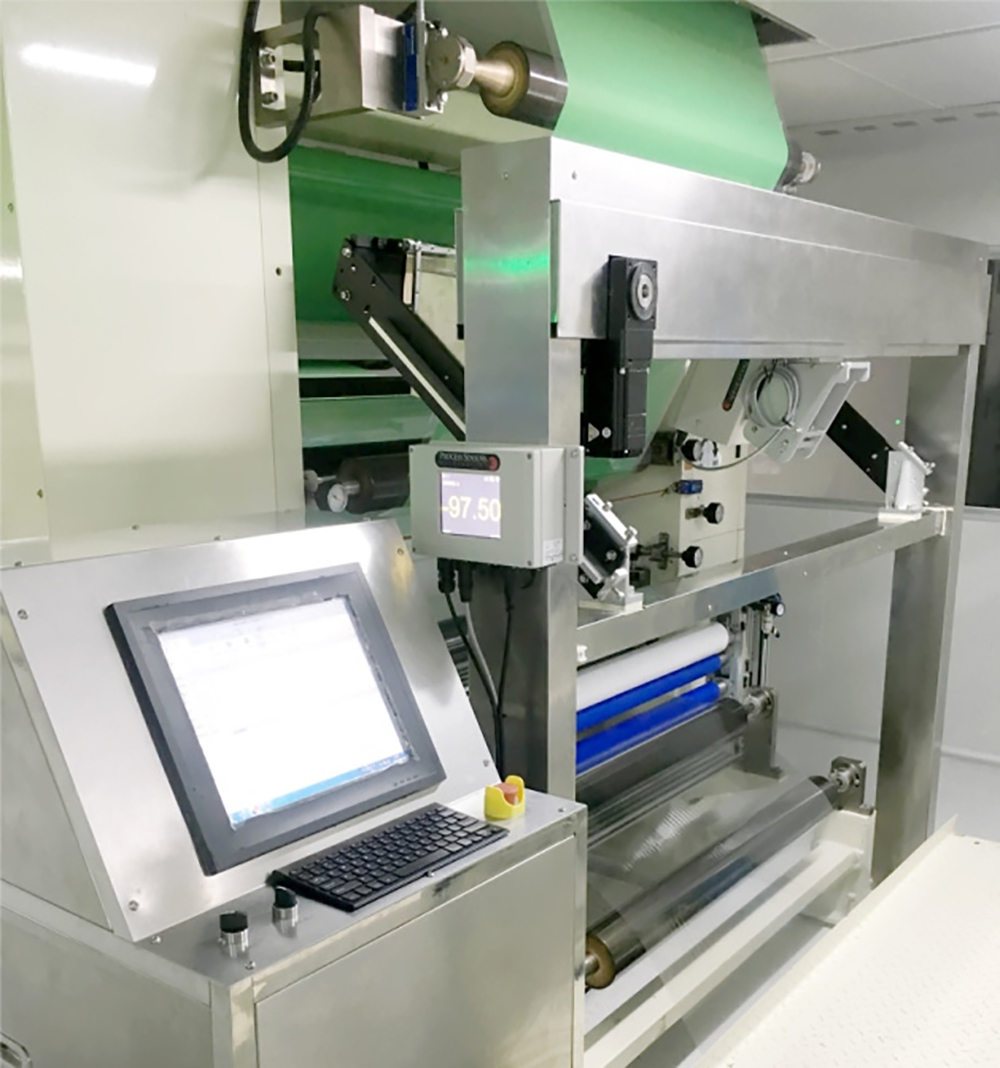 Product performance/ parameters
Accuracy: ±0.01%(depending on the measured object)
Repeatability:±0.01%(depending on the measured object)
Measuring distance: 150 ~ 300 mm
Sampling frequency: 75 Hz
Operating temperature: 0~50℃
Characteristics(advantages): measure coating thickness, no radiation, no safety certification required high precision
Main products:
1.Electrode measuring equipment: X-/β-ray surface density measuring instrument,CDM integrated thickness & surface density measuring equipment, laser thickness gauge, and such online and offline electrode detection equipment;
2. Vacuum drying equipment: contact heating fully automatic vacuum drying line, contact heating fully automatic vacuum tunnel furnace and fully automatic aging line for high-temnperature standing after electrolyte injection;
3.X-ray imaging detection equipment: semi-automatic offline imager, X-ray online winding,laminated and cylindrical battery tester.
Work together for a better future and proceed with the development.The Company will constantly adhere to the mission "national rejuvenation and making the country strong through industry", uphold the vision "build a century-old enterprise and become a world-class equipment manufacturer", focus on the main strategic aim of"intelligent lithium battery equipment", and follow the research & development concept "automation, informatization and intelligence". Furthermore, the Company will act in good faith, be devoted to manufacturing industry, create the new Luban craftsmanship spirit,and make new contributions to the industrial development in China.
---
Previous:
Optical interference thickness gauge
---
Write your message here and send it to us