X-ray online winding battery tester
Product Detail
Product Tags
Equipment characteristics
Fully automatic detection: automatic online detection; it can judge and sort out non-conforming products automatically.
Real-time monitoring: achieve real-time monitoring of all actions, signals and hardware status, and facilitate production progress control and quality data analysis.
Image and data storage: save detection and original images simultaneously; and save detection data automatically, to facilitate reference and analysis.
Safety protection: safety interlock of the entire equipment; all parts of the body surface can meet the safety radiation standard of European and American countries.
Convenient operation: authority management function. humanized software interface. easy to use: it can improve the operation efficiency.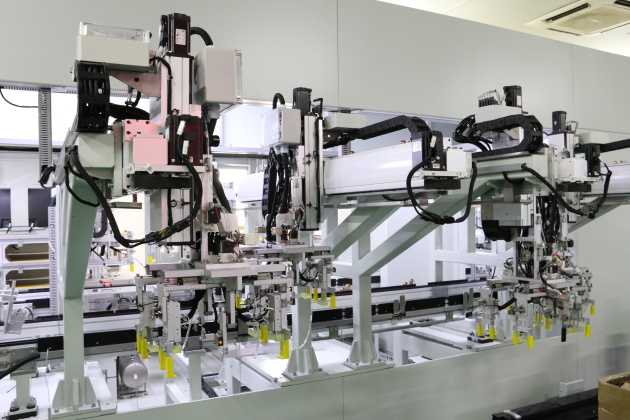 Loading and unloading device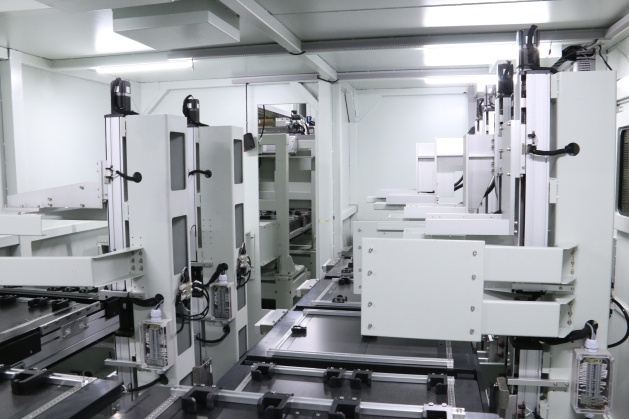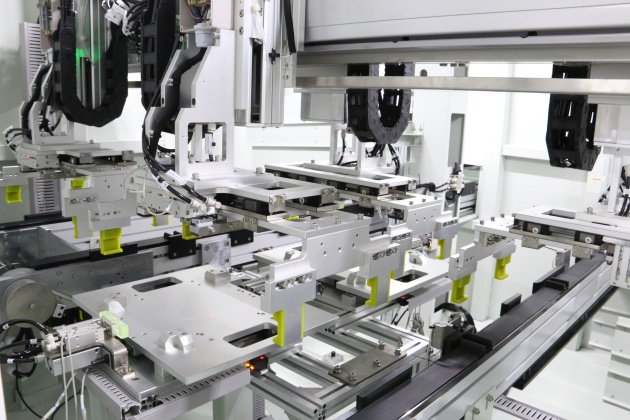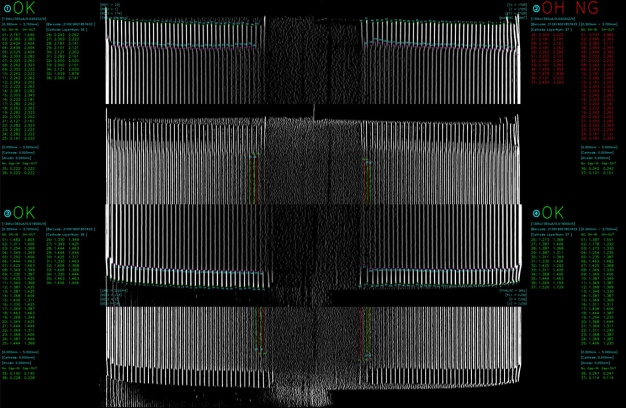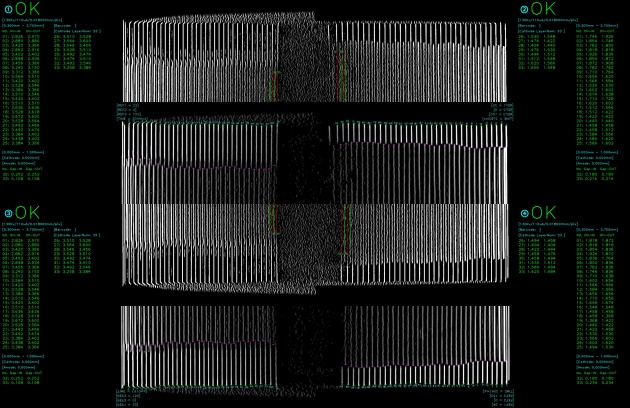 Name

Indexes

Body size

L=7800mm W=2600mm H=2700mm

Takt

≥24PPM/set

Yield rate

≥99.5%

DT (equipment failure rate)

≤2%

Overkill rate

≤1%

Under-kill rate

0%

MTBF (mean time between failures)

≥480min

X-ray tube

Voltage MAX=150KV,Current MAX=500uA

Product dimension

Compatible with 4JR, JR size: T = 10~40 mm, L = 120~250 mm, H = 60~230 mm, tab height ≤ 40 mm;

Test thickness

Detect wrinkle on large surface; detect 4 corners, cathode + anode ≤ 95 layers

Adjustable range of SOD anddetector

1.OH detection; flat panel detector is 150~350 mm from the upper surface of cell(ray source is above the flat panel detector); ray source outlet is 20~320 mm from cell surface.




2、Wrinkle detection; flat panel detector is 50~150 mm from the upper surface of cell(ray source is below the flat panel detector); ray source outlet is 150~350 mm from cell surface.

Photographing time design

Camera shooting time ≥ 0.8s :

Equipment functions

1.Automatic code scanning, data uploading and MES interaction;




2.Automatic feeding, NG sorting & blanking, automatic matching of cells;




3.Misplacement detection of four corners of cell and detection of wrinkle on largesurface;




4.FFU is configured and 2% dry gas interface is reserved above FFU.

Radiation leakage

≤1.0μSv/hr

Changeover time

Changeover time for existing products ≤ 2 hours/ person/ set (includingcommissioning time);




changeover time for new products ≤ 6 hours/ person/ set(including commissioning time)

Feeding mode

Feed via two logistics line,1 cell per tray;
---
Previous:
X-ray online laminated battery tester
---
Write your message here and send it to us